The time has finally come! I've been holding back on this for so long and I'm terribly excited to finally get to reveal the new cover for my upcoming comedy series, Hubris Towers!
Before I forget, sign up here to get a note when Hubris Towers comes out.
This is one of the funniest things I've written in a long time. One of our test readers almost hurt himself from laughing too hard for too long. I'm desperately trying not to spill the beans and just share all the funniest parts prematurely. But I do want to give you a better idea of what it's about. Here's my best attempt to date. See also Bill's take.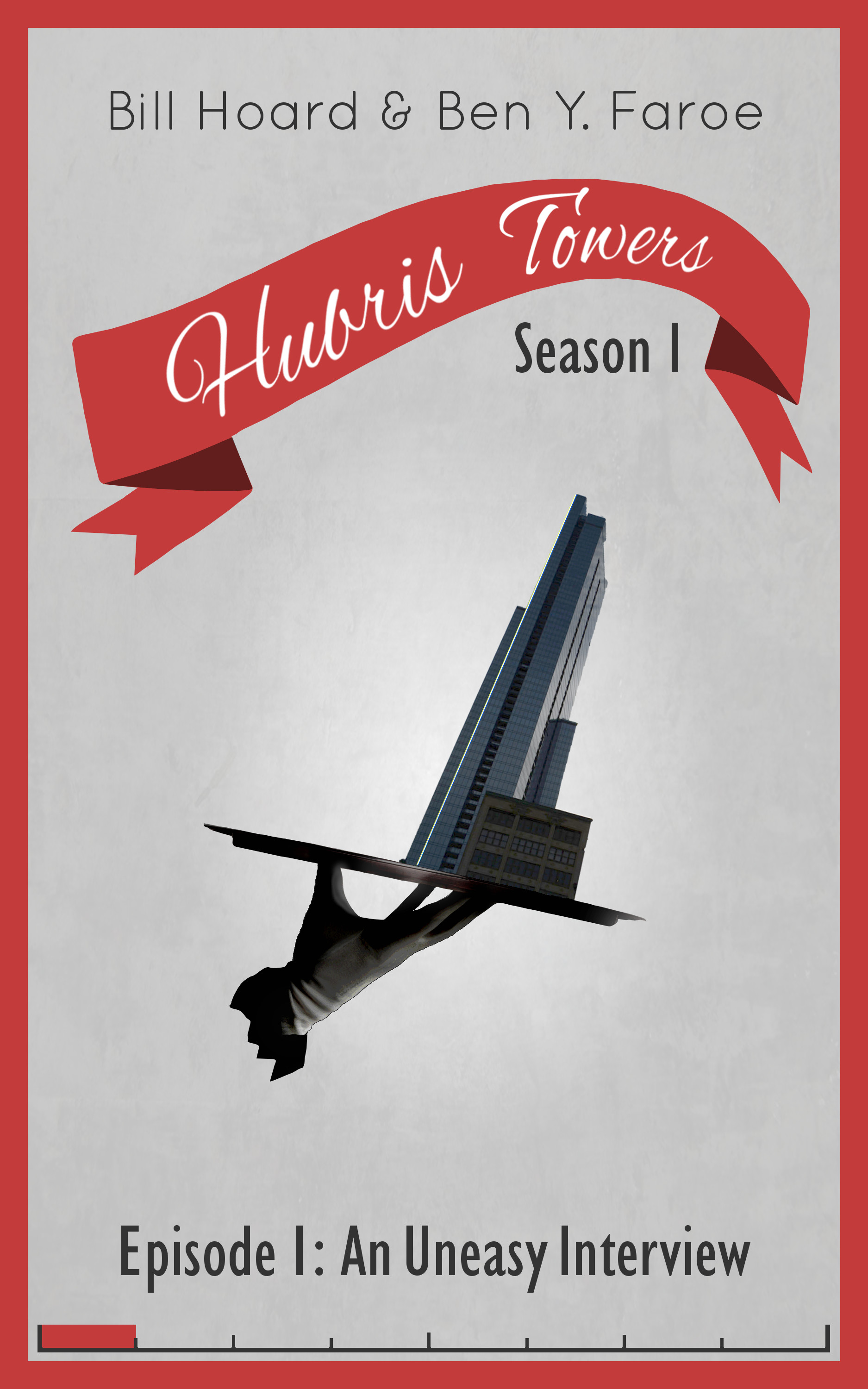 I'm really proud of the cover. I designed and created it myself and, in classic bootstrapping style, did it all for free with images licensed for commercial reuse with modification and free image editing software. (GIMP 2, if you're curious.)
To be fair, I got sucked in and let my perfectionist/fiddly side take over, so I probably spent 12-ish hours on it in total, which is not really optimal as a major side-goal with this project is to see how much we can streamline and minimize the production process. But I had the bulk of the work done in about half that, and the rest was optional fun messing around. And I've got it set up in a way that will let me create the next 7 covers in about 5-10 minutes each (literally), so if we think of it as laying infrastructure that's still not too bad in the balance.
The progress bar at the bottom is something we decided to try out just for fun. It shows how far into the 8-episode season you are. I'm nervous some people will find it confusing, but Bill and I decided that it fits with our ideals as authors who are willing to try new things and play with convention.
Overall we were going for a timeless, fairly iconic, stylized look but one that still communicates that the story is set in the modern day. I drew inspiration from a type of cover layout that's common in comedies and mysteries from a while back, and still used (albeit usually with a rather updated look and feel). Clean fonts, maybe an extra design element or two, but primarily a name, an object/image, and a title.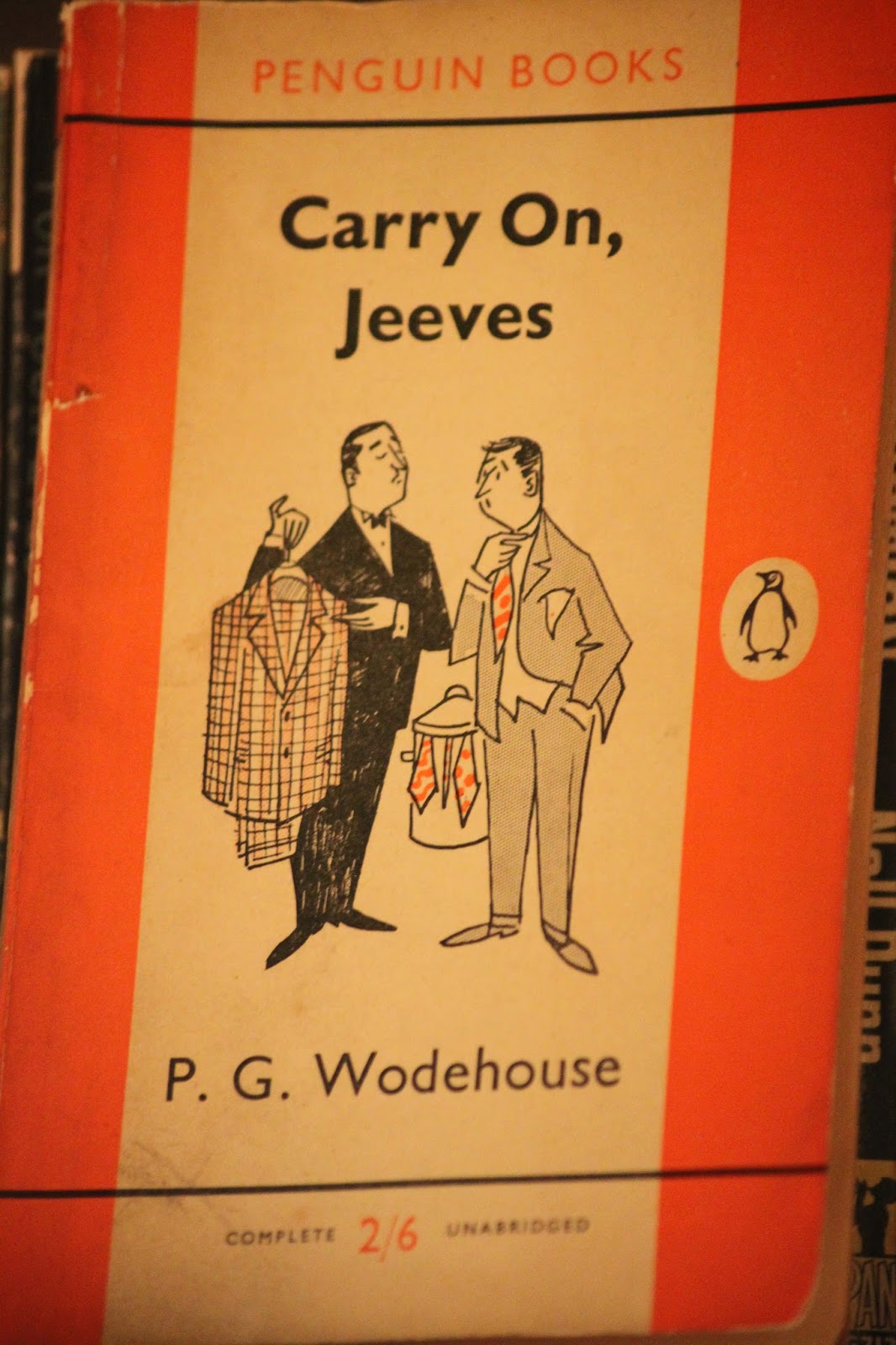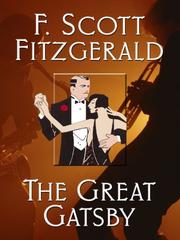 Silhouettes reinforce the iconic look, while a cartoony or unreal element helps signal that it's a comedy.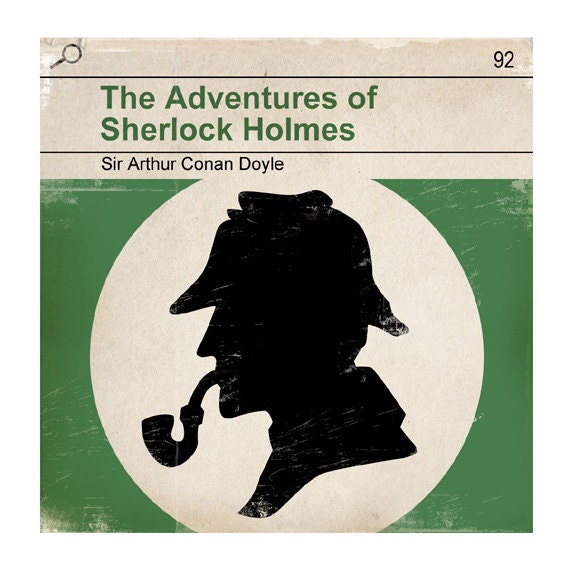 The hand with serving tray hints at the subject matter—the main character Jimmy Acorn trying to get a job as a concierge at a new luxury condo complex—and the modern skyscraper reinforces that while also helping set the scene in the modern day. The bold splash of color is eye-catching, including a bright thick border that will work well in thumbnails. (I've got an alternate version with a single pinstripe border and gray edge that I think will look stunning on larger, paper covers.)
I can't wait to share this with you guys! Sign up for our HT-specific mailing list to get notified about a secret deal that will disappear before we publicly announce the release.