Kara Jorgensen, author of The Earl of Brass and The Winter Garden, asked about how I marketed The Stone and the Song during its recent launch. (For those just joining, this was my debut launch and hit the top 10k in Amazon paid rankings, selling nearly 100 copies in the first ten days with no budget and no pre-existing mailing list.)
My reply got way too long for comments, and I've been wanting to share this anyway in case it's helpful to any other authors out there, so here it is.
Results
Nearly 100 sales in first 10 days
4 days on the Top 20 Amazon Best Seller list in Fairy Tales
Broke the top 10k in Amazon paid rankings
Multiple five-star reviews on Amazon within first few days of release. (It appears a couple have since disappeared. I'm looking into this.)
Wave 1: The Big Facebook Bonanza
For this launch the announcements went in two waves. I announced the pre-order on Facebook, and a bunch of friends were really excited and shared the announcements and/or made announcements of their own. I probably had around 10-12 friends who shared/announced at least once, including 3-5 friends who went crazy and put it up once or twice a day or more for the first few days.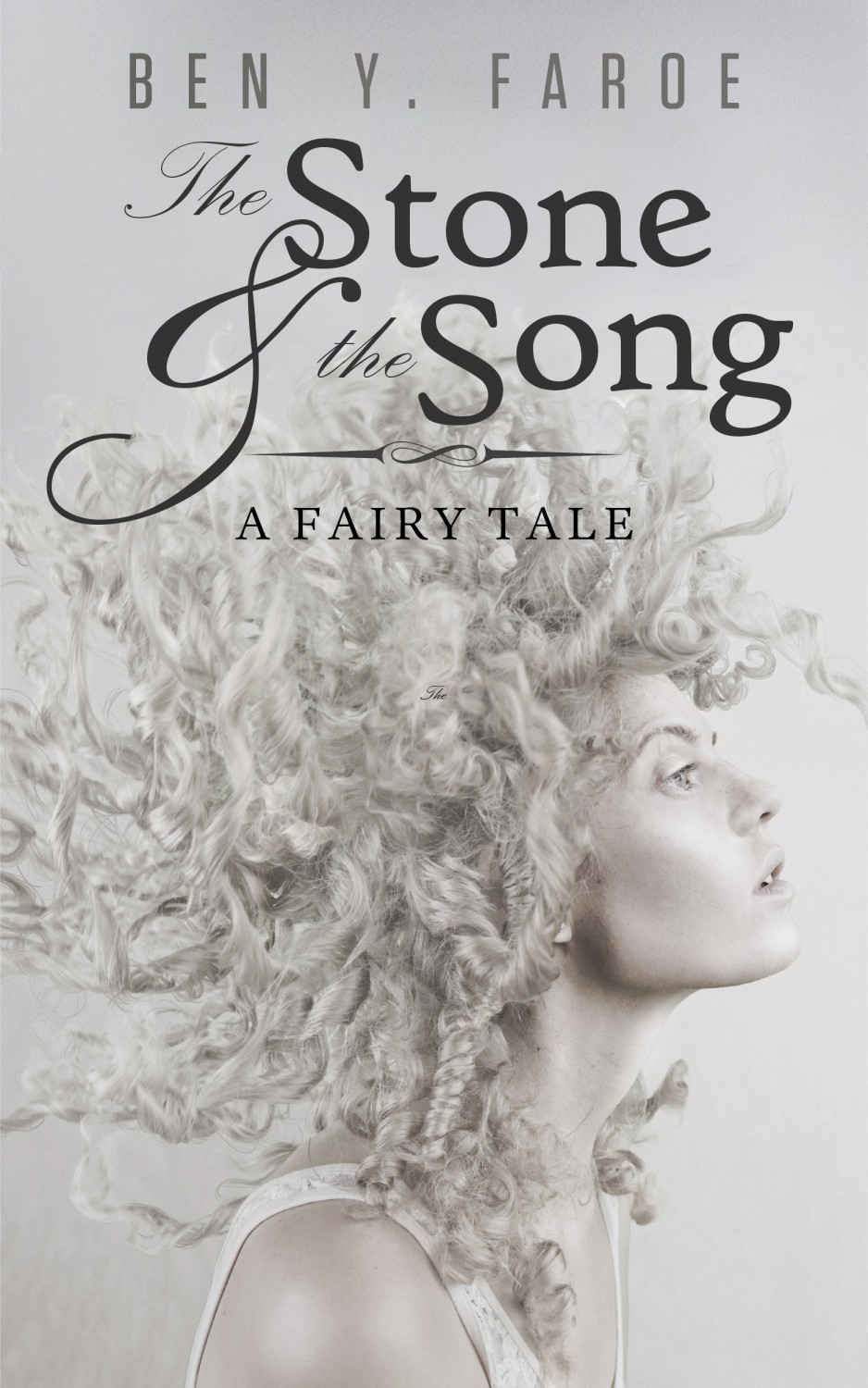 I've lived in multiple cities and have always been working to become a professional author, so I had a pretty wide base of friends excited for me. I think the great cover and professional presentation helped push a lot of people into taking the book seriously and being genuinely intrigued or excited about it, not just casually happy for me, and the pre-order discount (99 cents) made it pretty low-commitment.
So people started ordering, which gave me an early surge in rankings and Hot New Releases, and I shared screenshots (on FB) to keep the excitement going and help legitimize the book as a serious endeavor, not just a "cool thing my friend did." Then my crazy-cool friends shared those, etc. This first burst lasted 2-3 days, during which I got 50-60 pre-orders.
Wave 2: Building A Mailing List
A few days later, I launched my mailing list (more details here) with a broadcast to 420+ old friends and acquaintances. Of these about 60 bounced, and of the rest about half opened the note and 30-40 signed up for my mailing list. During the day or two after that email my total pre-orders went a little above 80, with a few more trickling in since then. By then I'd fallen far off in rankings, but this second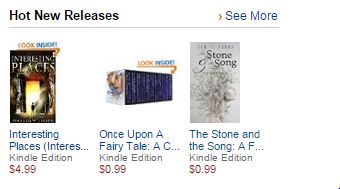 surge pushed me back up into the Top 12k-15k in Amazon Paid (and top 15-25 in Fairy Tales, and Hot New Releases again) for a couple days.
Note: I'm not keeping the huge list. I may send one reminder, but otherwise I'm only emailing the people who actually opted in.
I was also fairly shameless about telling relevant friends and coworkers about my book, but (hopefully) without being too weird about it. It's tricky riding the line between helping people find it if they'd be interested but not making them feel obligated or awkward if they're not. Main thing there is to think from their perspective. I try not to spew my announcements to everyone, but to think about who might genuinely enjoy what I've got and let them know it exists.
Initial Follow-Up
My real goal from this launch is to get 25 Amazon reviews by March 7, two weeks after release. With over 85 sales, a ghost army of amazing supporters appearing from nowhere, and consistent messaging that this is the best way for readers to help me, I think that's realistic. These reviews will harness the goodwill and momentum of the launch and put it in a lasting form that (I hope) will drive Amazon to start putting the book in also-bought lists and recommendation emails and convince new readers to buy it.
I contacted my shiny new mailing list with a last-chance reminder on the final day of pre-orders. Going forward I'm going to send an intro email describing some exciting upcoming projects and ideas, but mostly the goal is to figure out cool new ways to delight my list. I've got them preliminarily self-segmented into readers, writers, adventurers, enigmas, etc., along with asking who's interested in what (updates, collaboration, friendly notes, experiments), and my philosophy is that the list is more for them than for me. More to come on that. Sign up here if you're interested in joining in.
The book itself has an unobtrusive sign-up link on the copyright page and some pretty carefully-thought-out calls to action in the back, inviting people to sign up for my mailing list, support me on Patreon, or email me. It also has a sample of my next novel followed by links to where you can read it free for now and a reminder to sign up for the mailing list. The goal is to find those who liked my story enough to read it to the end, give them a taste of what else is available, provide an overabundance of fun and value, and get a way to stay in touch. I'm excited to see how this develops over the next couple weeks as my 80+ initial buyers get time to read and finish the story.
Lessons Learned
This was a test run and I've learned a lot. Knowing what I know now, I would have done it a little differently.
1. I'd just release directly (with a limited-time discount) instead of making a pre-order. I could have had readers leaving reviews on Amazon or sharing their thoughts about the story on social media throughout the launch week rather than just going on hearsay and product description.
2. I'd have been ready to send out the email as soon as momentum started dying down. I was still figuring out mailing lists and refining my contact list, and ended up having about a 2-3 day delay between the two big surges, and my sales rank dipped to 100k (and even, briefly, close to 200k). I think if I'd timed it better I could have had a sustained 10-20 sales/day for 5-6 days in a row. I don't have details, but I get the impression that's getting close to where Amazon's algorithms would start picking it up a little more seriously and it might have started getting some organic sales and building on itself a bit.
3. I'd have contrived a way to keep up the engagement on FB through the day. I have a day job (and no smart phone) so wasn't able to respond to peoples' shares, encouragement, questions, etc. during the day. My bitlinks and my friends who were watching corroborrated that the action fell off around 11am. My wife and I have since realized that she can help keep things going from home while I'm at work :]
4. I'd have proofread a little more carefully. I ended up getting a little impatient and loading the final compile at 2am a day or two before deadline. It turned out there were still a few typos. Luckily I was able to fix some of these early on and upload the fix during the pre-order period. A hard lesson was that Amazon freezes the design 2-3 days before launch. I had a couple final adjustments to the manuscript that unfortunately didn't make it to the pre-order customers even though I uploaded the changed version within minutes after Amazon unfroze the book. Not critical, and they can set their accounts to get the updated version, but it bothered the perfectionist in me.
5. I wish I had figured out a way to get a list of people who bought the book. It would make it really easy to express gratitude, remind people to leave reviews, check for interest in future releases, notify buyers about the changes in 4 above, etc. Anybody have a good way to do this?
It was all a ton of work and a ton of fun. I'm trying to mostly put it behind me and get back to work on actual writing now. This has more than ever driven home for me how good it will be to have a catalog of other books I can direct eager parties to.
Any ideas on things I could have done better? Questions or experiences of your own you'd like to share? Leave a comment! I'd love to hear from you.
Cheers!
—Ben