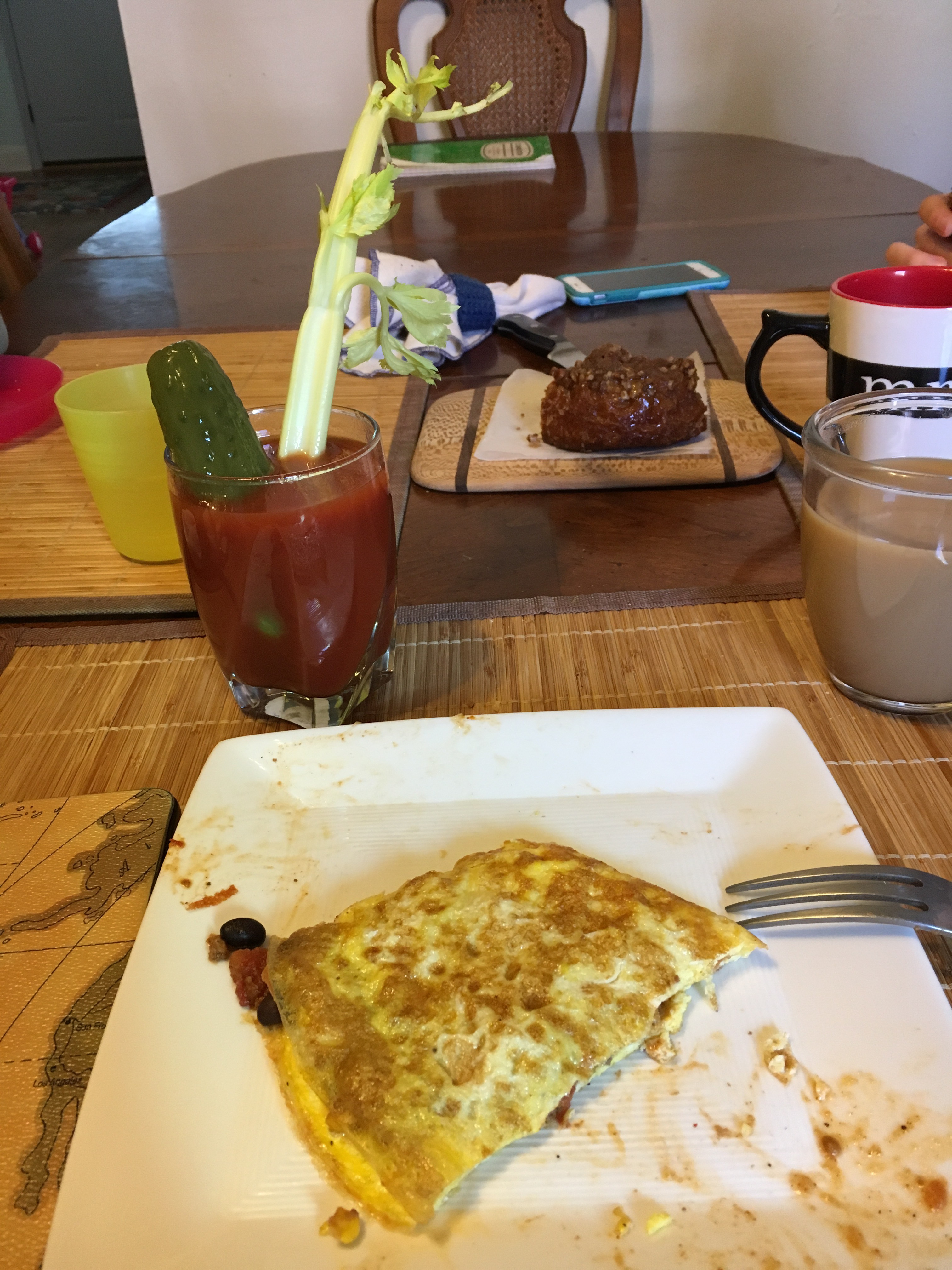 I have a constant urge to go out for fancy brunches, especially at the place next door to our church that has a bottomless (and, more to the point, highly customizable) mimosa and Bloody Mary bar.
I rarely manage it, though, between kids and frugality (well, bits of frugality, here and there) and not really needing bottomless booze at 10 a.m.
And turns out we do pretty well for ourselves at home, when we want to.
Coffee and a magnificent sticky bun.
A Bloody Mary. (That's right. With half a dill pickle in it. That's how I roll.)
And get this: Chili. Cheese. Omelet. Chili-cheese omelet!
Figure $2.50/adult. No car seats required. No noise. Delectable leisure.
I think we can pretty confidently call this one a win.