Hi guys!
Just wanted to let you know that Hubris Towers is now free on Kindle, Kobo, and Google Play! (And cheap on Nook.) If you've been meaning to get around to it, now's the time.
Also? It's already shot up the charts to Top 5 Free in Humor & Entertainment short reads. What!? That's crazy banana-pants!
Please go grab it, tell your friends, etc. This really means a lot to me and I'm super-excited, and I'd love to harness this opportunity to get it higher in even bigger categories to get some real visibility. I don't like getting all sales-pitch-y, but it's actually pretty hilarious and readers are loving it. More on that below. Click here to get it.
Much love,
—Ben
Hubris Towers Season 1, Episode 1: An Uneasy Interview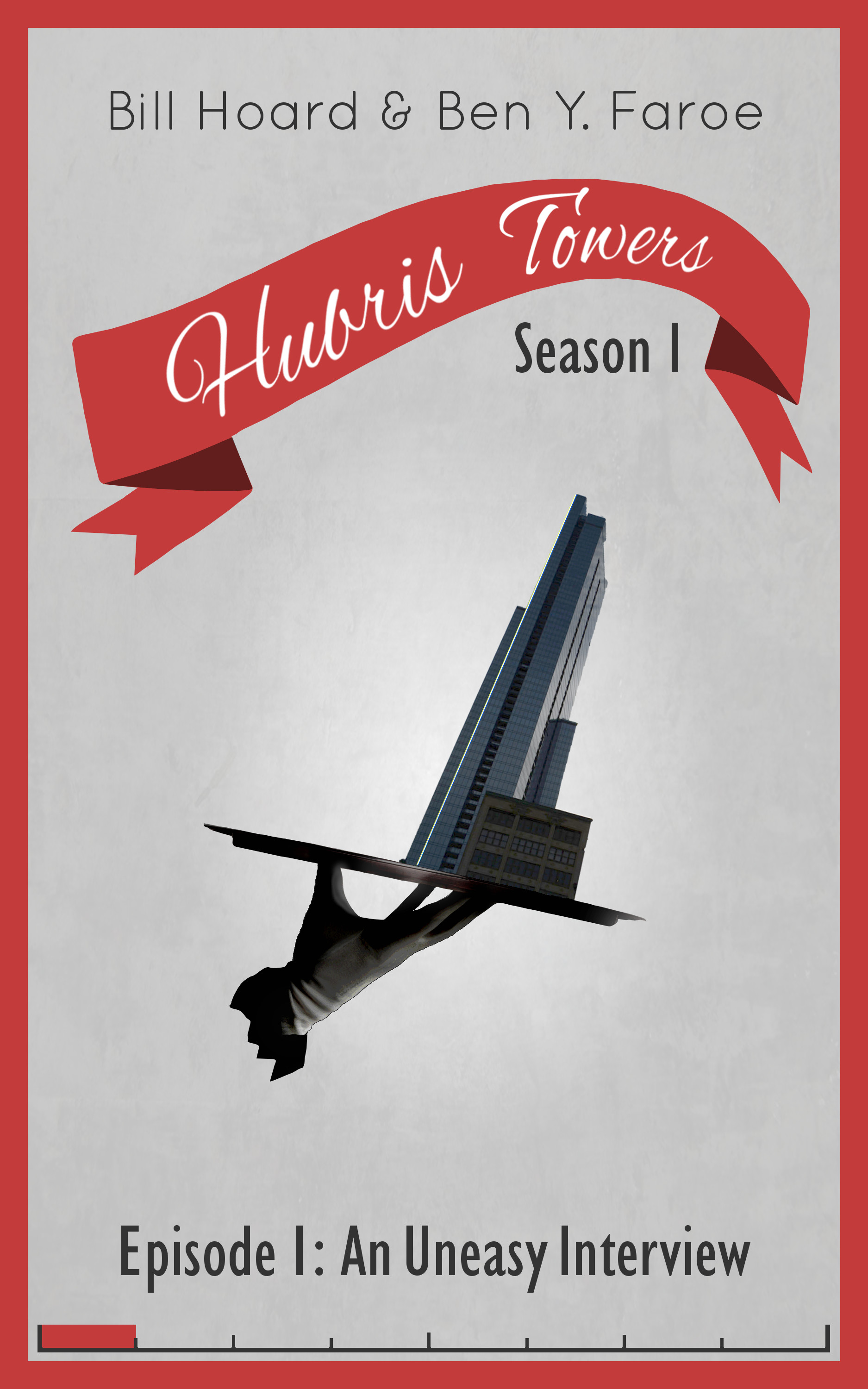 ★★★★★ 4.9 out of 5.0 stars
Amazon Top 5 Free in Humor & Entertainment short reads
Amazon Top 50 Free in Humor
Click here to read it FREE on Kindle!
"Luxury living at Hubris Towers: Isn't it time you get what you really deserve?"
Comedy of manners meets comedy of errors in a new series for fans of Fawlty Towers and P. G. Wodehouse.
Readers are saying:
"had me laughing so hard that I had to put it down to catch my breath. Crafted with perfect timing, great characters, and hilarious dialog."
"so funny and endearing"
"snappy, amusing, and lighthearted but not cheesy."