The weekend is almost here! Time to grab a good book and a cup of tea (or coffee, or, as the case may be, whiskey) and settle in. To assist, here are some free books I want to share with you.
Cheers!
—Ben

The Dream World Collective
Five friends quit their jobs to change the world. Sort of like Friends, but with more art, geekery, and tea.
Chapters 1-8: PDF | Kindle (Mobi) | ePub
Chapters 9-14: PDF | Kindle (Mobi) | ePub
Chapters 15-18: PDF | Kindle (Mobi) | ePub
More FREE episodes posted regularly at: http://bit.ly/latestdwc
---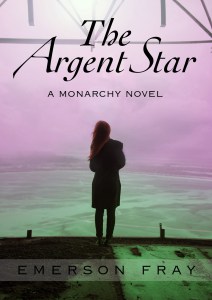 The Argent Star
What if your decisions affected an entire universe?
FREE on Amazon today and tomorrow!
Learn more | Get it now at Amazon
Living on the last surviving island on Earth, Ren has put herself on the path to become an archaeologist. She's defied her father's wishes and gone out on her own, barely keeping in contact with him as he commands an army somewhere across the universe. And it was all going well until her brother Elian discovered a planet.
Lost for centuries, Novae was thought to be a legend. It vanished years ago and since being rediscovered the Monarchy has stepped in to take over. What Ren didn't realize was that she and Elian and their father are the chosen leaders of Novae, thanks to a scorched piece of paper that claimed her ancestor named the star Novae orbits.
With suspicion and doubt, Ren is forced leave her life on Earth to go to Novae with her estranged father and rule over the planet she doesn't think wants her there. Her suspicions are confirmed when she learns there are insurgents hiding in the darkened forests, and her father assigns her a guardian, Sheridan; a woman with a threatening gaze and silent steps.
Now Ren is just trying to stay alive long enough to figure out what the Monarchy is planning for the planet, because she doesn't believe that they're on Novae for the good of the people. But going against the Monarchy means going against a government that spans across galaxies, and Ren doesn't know if she'll be enough.
Novae is already at civil war that gets worse with each passing day. Ren doesn't have long before the Monarchy decides to "neutralize" the threat. Will she be able to stop the hostile takeover? Or will her actions ignite a rebellion across the universe?